Regular price
Sale price
$18.00 USD
Unit price
per
Sale
Sold out
Share
How did Edison help build the Yankee Stadium?
How many people also invented the telephone? Does Thomas Edison have a Grammy Award? How long did Edison go without sleep to create the Phonograph?
Journey with us as we explore The Thomas Edison Activity Book, which includes all original artwork. Learn of Edison's life from his humble beginnings in Milan, Ohio, to his reputation as the Wizard of Menlo Park. Learn about all the great inventions from his West Orange Lab, his selection as President of the US Naval Consulting Board during WWI, his role in saving the U.S. Navy from additional losses, and his revered position as only one of two Ohioans to represent Ohio in Washington, D.C.'s Statuary Hall in 2016. Rarely has one person made such a profound impact on mankind.
The Thomas A. Edison Activity Book will enlighten you with easy-to-read material; it provides excellent original artwork that captures his genius. This book provides descriptions and detailed sketches of his famous patents and inventions, from his lightbulbs and electric pens to his telegraphs and photographs. Word games, Morse code puzzles, amazing mazes, color by number, and seek-n-finds are spread throughout this book. These interactive games provide a fun way of quizzing kids and helping them enjoy and retain the information they learned. This book is perfect both for on-the-go and for at-home reading. Take it on a plane, read it on a rainy day, and boost your child's creativity and curiosity.
Celebrate the life of the "Man of the Millennium," Thomas A. Edison, in this information-packed activity book! This 90-page comprehensive look at Edison is separated into three equal parts: Edison's life, patents and inventions, and honors and awards. It also includes the answers to all puzzles. Recommended for ages 9-Adult
View full details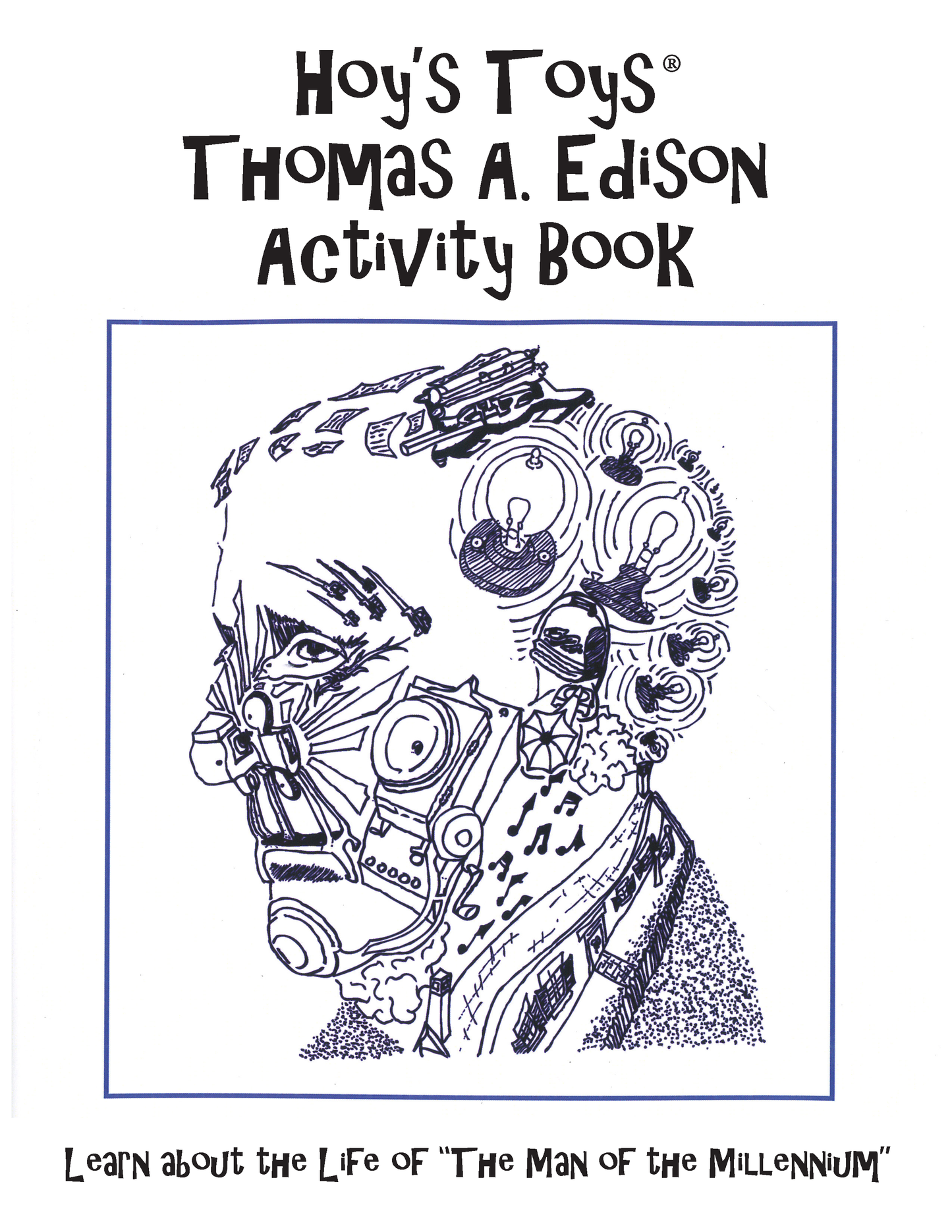 Returns

We do not accept returns but will do an exchange based on retail price minus any discounts.

Discounts

30% Military Discount Applied at Checkout - use code Military30.

30% Discounts for Educational Customers - use code Education30

30% Discounts for Non-Profit Customers - use code
For purchases over $500, email us hoystoys@gmail.com.